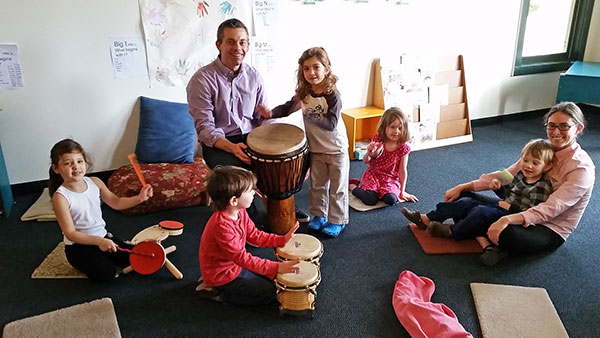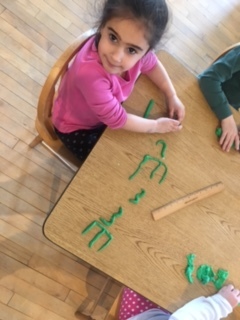 Jenny and Sandra's class explored many instruments this month during their Musical Instruments theme. The children loved learning about new instruments and even getting to play them together! They made their own drums, painted with bells attached to paintbrushes and even had a parade! The highlight of the month was when the children each brought in their own instruments from home to share with their friends.
This month Hilary and Sherri's friends dove into their Famous Artists Theme. Both classes learned about many artists such as Monet and Van Gogh. The children explored many different art mediums such as pencil drawings, oil pastels, painting on canvas and watercolors. They recreated many famous painting such as Van Gogh's iconic 'Sunflowers' and made their own Pablo Picasso inspired self-portraits!
This month Mariah's friends explored Famous Musicians. The classroom was filled with music! Mariah brought her own talents to this theme through playing her violin and harp for the children. The class listened to many musicians, danced, painted to music and even played their own instruments. Sammy's dad, Jamie, came in for a visit to share his musical instruments and the whole class got to play together!
This month the Pre-k classes focused on Author Study. Each teacher chose an author for the class to study. The children continued to grow their concepts of print though reading and exploring many great books. Erica's class made their own butter to put on pancakes they cooked in honor of Eric Carle's Pancakes Pancakes. Theanna's class was inspired to make their own rulers and measured items in the classroom through Leo Lionni's 'Inch By Inch'. Amber's friends made and decorated their own mittens and retold the story of 'The Mitten' by Jan Brett.